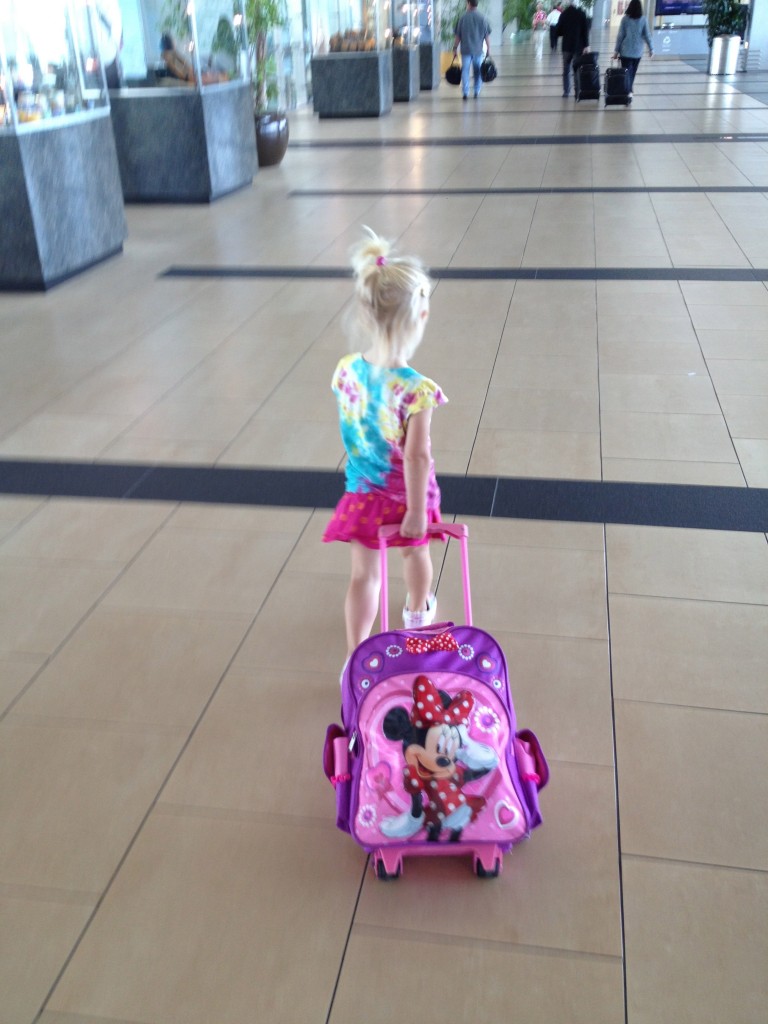 Many argue, "If you can't afford travel insurance, you can't afford to travel"  Like any insurance, it sits quietly behind the scenes and possibly, if you are really really lucky, not ever needed! But oh on that occasion when it is needed, it is worth it's weight in gold and then some!
Flight cancellations or delays – what do you do? Weather occurs at your destination and you can't get home, how do you handle the cost and extra stay arrangements? Luggage gets lost, oh no, what now? A family member gets sick or sadly passes on and you have to cancel your fully non refundable trip last minute, can you afford the loss? You are in a foreign destination and you or a loved one gets ill, the medical bills can be exorbitant!.
Traveling on business or to a seminar? Many travel policies cover those costs as well! Seminars are expensive and most times are non refundable as is the hotel! Don't forget the travel insurance for these trips as well!
These are all situations we would rather not consider and hopefully won't have to, but the truth is that LIFE HAPPENS! and when it does, if it happens to you, having travel insurance that is just a fraction of the cost of your trip can mean the world of difference between these situations stealing all of your hard earned vacation travel money or the confidence and security of that travel policy in your pocket to reach out to when the need arises!
Travel insurance companies can vary in their coverages so be sure to check on what is covered when you purchase a policy.
Here are some points to consider
Do not over insure! Calculate the cost of the trip only based on the non refundable elements! If you are staying at a hotel for 7 nights but a trip cancelled results in just a 2 night penalty, then that is all you insure for!

Many insurance policies have a pre-existing medical coverage leeway period, typically 14 days from trip purchase. Always be within this leeway period with your insurance purchase.

Don't think you can wait until something happens and then get travel insurance – not happening!

Look at all the policies offered and consider what works best for your travel plans.

Ask questions – don't understand the policy coverage? Call the company and ask as many questions as you can! Write down "what If" scenarios and get the knowledge of what the policy will do for you! This is a great point in realizing how important the insurance is for you!

Pack the policy page and have it on hand with your travel documents! Did you know if a flight is delayed or cancelled and you are stranded at an airport or destination you may have  coverage for meals and other expenses to get you through the delay?

Use the 24/7 service! Never hesitate to call the service provided with any questions or concerns when traveling! Some travel insurance policies even have concierge services! But know that if that unexpected situation happens, you have a friend ready to help just a phone call away!

Choosing a suitable policy = peace of mind, avoidance of exorbitant medical bills in the case of illness and overall well being even in a situation that was unexpected and seems daunting!

Important inclusions in your policy:

Trip cancellation

Travel delay

Airline and end supplier insolvency

Personal liability

Car rental (if you plan to rent a car)

Cancel for any reason – an optional coverage available

Cancel for work related reason – an optional coverage available

Making a claim – If you need to make a claim, know that you will need all receipts, invoices and data to back up the claim, so keep everything when traveling. Insurance companies process your claim in a very fair timely manner which will go even quicker when you have all your documentation first time around!

Finally – to ensure that you get the very best insurance coverage, services and accuracy, consider working with a travel professional for your travel plans as well as your travel insurance. Travel professionals have researched and will work with the best company for your benefit. As well your travel professional will be of assistance should you need to place a claim.
It is an unfortunate discussion to have. We all dream for our vacations to go smoothly, no delays, cancellations, hiccups, disappearance of luggage etc, but think of how happy you will be should any of this happen and you are covered.
When you get home from your vacation and realize that policy was money well spent regardless of whether you needed it or not – it will be a good feeling!
Travel safe – travel smart – travel with peace of mind = Travel insured!