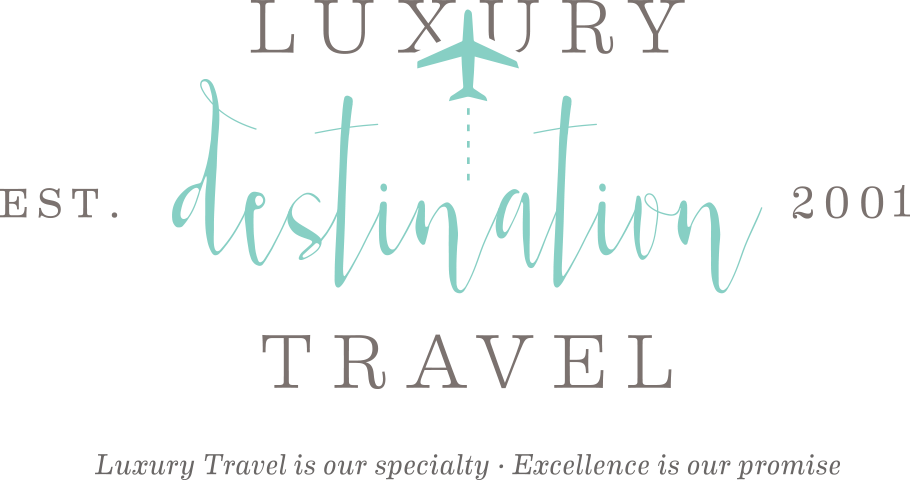 Why
Luxury Destination Travel is a unique FULL SERVICE boutique travel company. We love to plan trips for clients traveling anywhere in the world! ALL DESTINATIONS!
We also love specializing in travel planning for destination weddings, group events and honeymoons. With a strong emphasis on impeccable service, Linda Mitchell creates amazing travel experiences that include full concierge options, created through her in depth knowledge and collaborative relationships with each destination.
Linda is available to work with clients from all over the world traveling anywhere in the world.
Your travel plans are equally as important to us as they are to you!
"A customer is the most important visitor on our premises; he is not dependent on us. We are dependent on him. He is not an interruption in our work. He is the purpose of it. He is not an outsider in our business. He is part of it. We are not doing him a favor by serving him. He is doing us a favor by giving us an opportunity to do so." - Mahatma Gandhi
VIP Concierge

Personalized details!
Concierge services!
Know before you go and arrive with confidence!

Destination Specialist

Destinations are a specialty!
Leave the planning right here!

Valued Experience

25 years of professional travel experience!
Excellence is my promise!

Documentation

Update document requirements advised with every travel assistance arrangement

Wedding travel planning

Destination wedding group travel expertise.
Give your guests the VIP treatment with this specialized service!
take a tour
of our
featured destinations
Horseshoe Bay

Horseshoe Bay - so gorgeous on the south shore. One of Travel Channel's 10 best beaches in the world!

Bermuda Botanical Gardens

Bermuda Botanical Gardens features 36 acres of flowers, shrubs, and trees. The Botanical Gardens are in Paget Parish, Bermuda, a short drive from downtown Hamilton.

Snorkel Park

A fun and exciting public beach area. Offers waterspouts, beach fun dining, fun party vibes and great snorkeling!

St Georges

The East end offers historical fun, quaint walking tour, Unesco Heritage site, fun shops, incredible dining, Fort St Catherine and of course, beaches!

Bermuda

Bermuda Tourism, Bermuda Specialist with in-depth knowledge of this charming island. Bermuda with it's British charm, incredible azure waters and iconic pink sand beaches is the quintessential idyllic destination for relaxation, enjoyment, destination weddings and honeymoons!

Stingray City

As you enter the clear waters, the graceful southern stingrays glide tranquilly past in their natural habitat. Experience the majestic wildlife of Grand Cayman diving, standing in only three feet of water.

QEII Botanic Park

The Grand Cayman Q.E. II Botanic Park preserves the island's flora and fauna, including the endangered blue iguana. Visitors can stroll the garden's peaceful paths past lily-topped ponds, palm gardens, woodland habitats, orchids, and colorful flowers.

Caribbean Club

The Caribbean Club is a simply amazing boutique villa hotel on the most beautiful area of Seven Mile Beach! It is perfect for families and amazing for weddings! Please ask about this beautiful hotel!

Grand Cayman

Grand Cayman, one of the number one destinations in the Caribbean. Seven Mile Beach is one of the world's best beaches! A variety of accommodations, activities, accommodations and culture makes this a great vacation spot! Swim with the sting rays, dine world class, snorkel, dive sail and more!

Hidden Pond

Hidden Pond is the most luxurious bungalow and cottage property! This gem set among the natural landscape will take your breathe away in amazement soon as you drive onto the property. Great for family vacations, romantic weekends, weddings, events and fun times!

Kennebunkport

The town center, the area in and around Dock Square, is located along the Kennebunk River, approximately 1 mile (1.6 km) from the mouth of the river on the Atlantic Ocean. Historically a shipbuilding and fishing village, for well over a century the town has been a popular summer colony and seaside tourist destination.

Aruba

Our white-sand beaches, cooling trade winds and warm, friendly people are just a few reasons why so many people return to Aruba year after year. Choose a spotlight below to begin discovering everything that makes us One happy island.

St. Lucia

Where can you wake up to a symphony of birds and drive through a volcano? Only on St. Lucia island! St. Lucia stands apart from the rest of the Caribbean islands thanks to its varied landscape and diverse culture and cuisine. You can explore everything from the Piton Mountains and rainforest to the Sulphur Springs of Soufriere and the Caribbean coral reef on this 238 square-mile island in paradise.

St Thomas

St. Thomas , a place to travel where you do not need a passport as a US citizen! Gorgeous beaches, fun activities, caribbean culture and more! Take the Skyride 700 feet above the city or climb the famous 99 Steps of Charlotte Amalie for an incomparable view of the Caribbean.

Puerto Rico

Puerto Rico offers countless cultural experiences and many historical locations. Whether you enjoy nature or history, nightlife or adventure, culture or sports, pack your bags and discover this unique island full of interesting contrasts and surprises!

Oahu

On the island of Oahu, learn to ride the waves in Waikiki where surfing was born. Enjoy the miles of coastline, true Hawaiian culture, swim, climb, dine, snorkel, surf, shop, culture and historical tours! Visit Oahu soon! ALOHA!

Maui

Known as the "Valley Isle," Maui is dotted with quaint towns, artist communities and local favorites that have been around for generations. Head to Wailuku for pastries from a "mom and pop" bakery, or head to Lahaina for a taste of Maui's famed farm to table cuisine. From shimmering beaches and sacred Iao Valley to migrating humpback whales and sunset on Haleakala,

Kauai

Kauai, the oldest island of the Hawaiian Islands, is a place where worries vanish in the trade winds, warm saltwater laps the golden sands of Kauai's Beaches and the rain-forests of Koke'e host earth's rarest plants and birds. The tiny tropical island of Kaua'i has kept herself charmed, mysterious and unconquered. Relaxation is supreme here!

Cabo San Lucas

Cabo San Lucas Mexico began as a small fishing village; today it is one of the top tourist destinations. Filled with adventure, fantasy and plenty of sun, there's no wonder so many people visit Cabo each year. Accommodations range from cute bed and breakfasts to the 5 star luxury hotels that put Cabo on the map.

Grace Bay Beach

The gorgeous 12 mile Grace Bay Beach, one of the most beautiful in the world!

Turks & Caicos

World class hotels, spas, and restaurants await, as do our famous stretches of uncrowded beaches and vibrant coral reefs. On land or below the water, you'll relax in the unique serenity, hospitality and beauty of this amazing island.

Crane Beach

Crane Beach in the parish of St Philip has consistently been recognized as one of the top 10 beaches of the world.

Barbados

This beautiful island in the Caribbean is a vibrant culture passionate in spirit, exceptional culinary delights, luxurious accommodations, gorgeous beaches AND the home of the amazing and incredibly talented Rihanna!

Your browser is out-of-date!
This site utilizes modern web technologies. Please update your browser to view this website correctly. Update my browser now