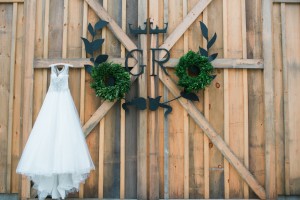 When you're thinking about planning the perfect rustic outdoor wedding, look no further!
Set within some of the most beautiful forest areas in America, Granite Ridge is the perfect place to celebrate your special occasion! Located in the charming town of Norway Maine, it is a hidden gem!


Granite Ridge Estate offers wonderful amenities for you and your guests. The Estate Lodge is a rustic and private haven that comfortably sleeps 15 people. With the lodge comes an outdoor hot tub, a commercial grade stainless kitchen, cathedral ceilings and a large granite fireplace. The amazing large windows  give guests an unrivaled, panoramic view of the mountain and the Estate's 128 private acres. It's the perfect place for family and friends to gather during your wedding weekend!

You're probably thinking – there's no way there could be more to this place. Well there is. It gets even better. On location at Granite Ridge is The Barn, a brand new, handcrafted timber-framed barn with cathedral ceilings that can accommodate up to 233 people – complete with bathrooms, a spacious outdoor patio and more panoramic mountain views.

Image by Melissa Mullen Photography
It's perfect for both the ceremony and the reception. For me, the best part is that there is plenty of room for a dance floor. The barn is inviting and large but intimate enough that guests can truly come together for an unforgettable time.

Included in Granite Ridge Estate's breathtaking and private 128 acres is an ethereal outdoor wedding site, located amongst the gorgeous Maine trees. You will arrive along a gravel path to a beautiful alcove that is set with wooden benches and a bridal trellis.


It's like being transported to an entirely new world where time stops just for your day.  Truly, Granite
Ridge will create the wedding of your dreams!
Granite Ridge Estate is a one of a kind dream filled location –built and run by the Fratianne family whose one goal is to make your experience as special as possible. They are  a warm and loving family who are  friendly, flexible and willing to go above and beyond, because when you come to Granite Ridge…You are family!
Granite Ridge Estate and Barn
207.747.1212
Norway, Maine