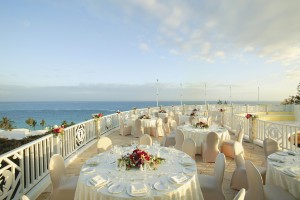 A package (noun) by definition…….A bundle of something
Something conceived of as a compact unit having particular characteristics
A group, combination or series of related parts or elements to be accepted or rejected as a single unit
To combine the various elements for sale as a unit
So how does the package relate when looking at weddings and travel? What constitutes the wedding package? What is included in the travel package? Does a destination wedding package work for you?
Packages are created to offer the wedding couple an easy, concise and complete way to look at a destination wedding as one easy bundle. The packages can be offered by the venue, the hotel and even the wedding planner. How do you know if the package works well for you?
When reviewing a package think of asking the following questions…
Is this package inclusive of the elements that I want and need for my wedding?
Is this package a good value for what I want and need for my wedding?
Does this package have flexibility or is it limiting me?
Can I be creative with the package to suit my needs?
Does this package include perks for me and are they a good value inclusion?
Each and every wedding is as unique and special as the wedding couple! Packages present creative and wonderful guidelines for the wedding couple. Destination wedding packages can include a variety of elements depending on the size wedding you are planning as well as the elements you want to include. Destination wedding budget packages can be a simple and effortless way to plan a simple and still wonderfully dreamy wedding! Some packages may allow for a wedding in a destination that is charming, beautiful and a most popular destination wedding location.
Packages may also be focused primarily on the travel elements for the wedding couple, family and guests. Typically a Wedding travel package can include the flights, hotel and ground transportation. Value though comes in when there is flexibility to be creative with the package. Since guests will fly in from a multiple of destinations, packages that include flights don't always work. So a package that is formulated specifically for your wedding is the perfect answer bringing together group air travel, group hotel rates and any other travel requirements you wish to include. Luxury Destination Travel specializes in wedding budget packages for your destination wedding planning.
Creative and flexible wedding packages allow for a better value. Most important is to ensure that your destination wedding package is the real deal for you. A budget package should bring you wonderful value without skimping on beautiful elements. Complimentary inclusions should work for you and not be leading enticements only to mimic value, while hiding savings under a veil of unnecessary items.
The price of a destination wedding package can vary depending on what is all inclusive in the package. Be sure that it is right for you by breaking down the elements and ensuring that the wedding planning guidance you are receiving allows you to determine if the  wedding package is best for you and allows for your dreams, visions, creativity and uniqueness to be the number ONE key element in your  destination wedding!
Luxury Destination Travel specializes in destination wedding packages guidance, consulting, planning, travel packages, budget wedding packages and budget travel for your  destination wedding.
Please contact Luxury Destination Travel today for a complimentary wedding consultation.