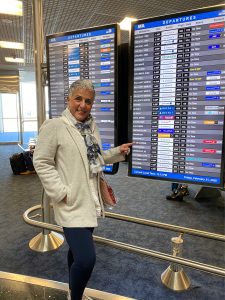 Where will you travel, when you can travel again?
A Travel Professional "New Normal" travel series
Have you given this thought, like all of us, with confusion and wonder of what it will be like? Have you dreamed of vacations of the future only to enter into thoughts of the unimaginable? Do you fear that we will never be able to travel again with safety and confidence?
Let's recall back to when being free to safely travel, became literally unheard of, directly after 9/11. Much like now, pretty much all travel stopped, for Corporate, the teleconference became the new normal for business meetings, today we have ZOOM. I was managing a corporate travel office at Stride Rite Corporation at that time. Travel became almost extinct. Our corporate travelers that had been doing round the world trips, visiting buyers and production plants completely stopped!  We had no clue on how it would commence. Air travel for business and vacations were cancelled! We slowly ventured into the unknown. And then a new set of rules came into place. Rules that shook travelers, rules that we would have balked at, incredulously laughed at and cringed at if proposed pre 9/11. Rules that we accepted as the "New Normal" to be able to travel again. Rules that are now so common, does anyone recall what it was like before TSA? And the rules got stricter as time went on, to adapt as the New Normal shifted with the threats of safety!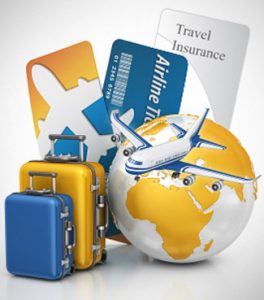 So now what? Can we even imagine? Do the temperature and virus testing at airlines/airports become the new TSA? Do masks become the new proof of identity? Does deep cleaning the plane finally become a norm that we wished had been there to protect us pre-Covid19?  Will we actually need a medical passport? Will what once was considered a threat, people with masks on, now be part of being safe from harm? Will we sadly, shy away from fellow passengers, once a way of societal norm of intermingling.
And what about the airlines? They will need to get back on stable grounds financially, but they will be forced to make changes that travelers have wanted to see in place for years! No middle seat. Truly cleaning the plane after each flight. No change fees! More flexibility in changes to travel. Will these "New Normal" procedures actually cause travel to cost more? Eventually? I cannot see how it cannot affect the cost, as the airlines try to stay in business!
What will the safe flight protocols entail and at what cost? We lost so much of our privacy with the new security procedures put in place after 9/11. Did you ever imagine that a perfect stranger could literally go through your personal belongings even your wallet and ask invasive questions, even taking away your possessions? So now what? Can we be denied boarding from a flight for not wearing a face mask, most likely. Will the people that have the coveted seats in the front of the plane be the last to board, pretty much so. Will we take on our own snacks, drinks, water and maybe pay more for our airline tickets with none of these minor benefits, count on it. 
We must also be prepared for longer lines as distance is enforced, and changes that can't even be imagined still!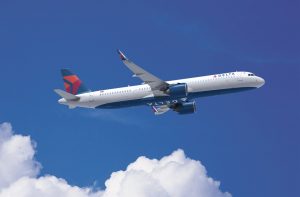 How will you choose to travel, when you can travel again? Will you choose villa style hotels or private rentals vs larger hotels? Will you cruise in confidence that the cruise lines are following new safety protocol? Will All-Inclusive properties still have the draw without mass dining options, buffets and close gatherings. Will you venture internationally, or stay domestic? Will you frequent hotels that have stripped down their services to such great extent, they are no longer recognized for the luxury levels of service that drew guests to their brands.
Hotels will possibly do away with bellman, valet and even housekeeping. Guests will do their own bedding changes, towel exchanges and trash collection with housekeeping in a most clandestine way! Love to have a drink, a snack, a cup of coffee in your room? That will also most likely go away in protection of you! All that will protect you, will compromise the very joys you once cherished when staying in a hotel. 
But just as the protocol have been put in place in prior emergencies, so will protocols be in place, for the safety of all. Hospitality will take on a new meaning, ghost like in actions, but there non the less.
What really matters is that we know that there are trusted resources to refer to, trusted professionals to reach out to, trusted travel providers to warmly welcome you! What we can be sure of is that what will be done, is to protect the safety of all. It is all a  must, to be the "New Normal". We all will once again come to understand, times have changed where we cannot go back to "Normal" but that we move ahead to the "New Normal"
For now as we still venture into uncertainty, so does this blog, the musings of this travel professional. In future blogs I hope to bring you more updates, encouraging future of travel, safe, fun and effective…
For now we are armchair travelers. For now we let our dreams take us, our minds wander, our hearts embrace our wanderlust dreams. But rest assured, we will once again travel, we will once again read each page in that book of destinations waiting to explore. We will venture out, and then venture further and then connect again with cultures and heritages, locations and destinations. But until then…we dream…
Linda Mitchell ~ Your Trusted Travel Professional